'Playpen' Creator Sentenced to 30 Years

Dark Web 'Hidden Service' Case Spawned Hundreds of Child Porn Investigations Infographic depicting statistics from the ongoing investigation into the Playpen child pornography website and its members as of May 4, 2017.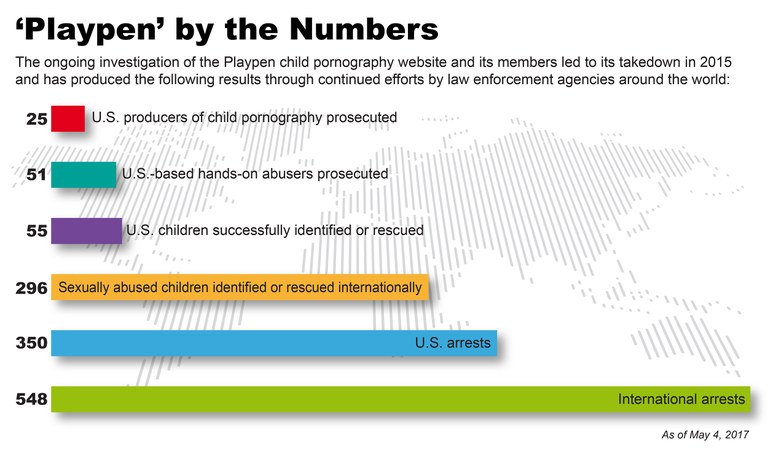 The creator and lead administrator of what was believed to be the world's largest child pornography website—with more than 150,000 users around the world—was sentenced this week to 30 years in prison.
Steven W. Chase, 58, of Naples, Florida, created a website called Playpen in August 2014 on the Tor network, an open network on the Internet where users can communicate anonymously through "hidden service" websites—where criminal activity is not uncommon. Chase ran the Playpen website, where members uploaded and viewed tens of thousands of postings of young victims, indexed by age, sex, and the type of sexual activity involved.